Random facts and history about Labor Day.
-Dakotah (Aug 23)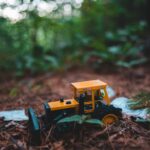 In 1882 Peter McGuire proposed the idea of Labor Day. He thought that there should be a general holiday for the working class and to celebrate social/economic achievements of American workers. Peter chose the first Monday of September to celebrate; he thought this was a good time to celebrate because it is between the 4th of July and Thanksgiving.
It also provides a three-day weekend for most. It finally became a federal holiday in 1894. Labor Day is normally one of the last warm days of the summer. This is the time when people are wrapping up summer vacations before returning to school, an unofficial end to summer if you will. There are many ways people celebrate Labor Day such as camping, cookouts, swimming, parades and don't forget Labor Day sales!
The old saying "Don't wear white after Labor Day." started in the 19th century. This tradition came to be when the upper class were returning from summer vacations. When they came back, they would store away their white and light-colored clothing. They would bring them back out on Memorial Day, for the start of a new summer.
Here are some facts about how much average Americans spend around Labor Day. The average American family spends about $150.00 during Labor Day weekend, most of this is on clothing and school supplies. While the average American spends around $2644.00 during their summer vacation. Labor Day is also one of the biggest travel days of the year.
So, as you wrap up your summer vacation remember to stay safe, be kind to others and don't forget to hit all the sales. As a reminder, we will be closed for this holiday September 4th, 2023.
About the Author
Dakotah has almost 2 years credit union experience at Lincoln Maine FCU. She has worked the front line in member service, offering help to other areas whenever needed. She began researching for blog writing around Q2 of 2023. Dakotah is a team player, showing members and employees the best service she can give. Reach out to Dakotah as she works hard on the front line at Lincoln Maine FCU, 171 W. Broadway, Lincoln, ME 04457.