VISA Credit Card Rates start at 7.9%APR!
Our cards have no cash advance fees, no balance transfer fees and there is no annual fee! Our current rates start as low as 7.9%APR*. Already have a card but the rate is too high? Transfer your balance. Shave off that high interest rate, apply online today and transfer from that high balance.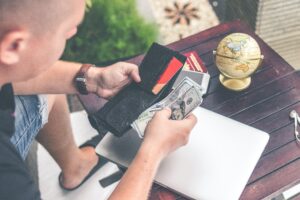 You can use your Visa Card anywhere around the world! Enjoy one of the lowest credit card interest rates around. Not only will you secure a fantastic rate, but there is also NO annual fee! That's right! Annual percentage rate (APR) as low as 7.90% and no annual fee!
If you have had a credit card for several years, maybe it is time to consider what the rate is and if the pay off is worth it. While we don't recommend closing other credit cards if you can, we do suggest looking at balance transfers to a low interest rate. Keeping credit cards open is a good way to build credit but be careful not to use too many credit cards outside of what you can afford.
24/7 Visa Account access including balance transfers from other credit cards!
| | |
| --- | --- |
| Visa: | APR |
| 680+ | 7.90% |
| 640-679 | 8.90% |
| 600-639 | 13.90% |
| 550-599 | 17.90% |
| 549- | 17.90% |
If you are still left with questions about our credit card, contact a loan officer today. Sherry is available at sherry@lincolnmainefcu.com or 207-794-8623 ext 14, Morgan is reachable at morgan@lincolnmainefcu.com or 207-794-8623 ext 11, or Wendi is at wendi@lincolnmainefcu.com or 207-794-8623 ext 19.
Must be a member to qualify.