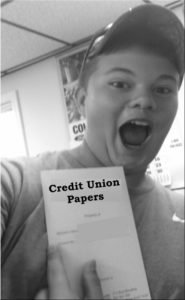 Lincoln Maine Federal Credit Union offers a variety of banking options meant to suit the unique lifestyle of each and every customer. Combining simplicity, convenience, and quality, Lincoln Maine FCU is proud to offer financial solutions that address your personal banking needs.
Offering everything from basic checking to specialized savings accounts,  we're here to be your trusted financial partner, helping you accomplish your financial goals one penny at a time.
Opening an account is easy with Lincoln Maine FCU. Simply bring in your photo ID (driver's license, state or government issued ID, or passport) and your social security card, and our New Accounts Representative will work with you to establish your share account in our credit union.
Browse our bank account options and find out why banking is better with Lincoln Maine FCU!