Cinco De Mayo in Spanish means 5th of May. May 5th is the anniversary of Mexico's victory over the second French empire at the battle of Puebla in 1862. The Battle of Puebla symbolizes the victory against invaders, this is not the independence of Mexico.
Even though Cinco De Mayo is a significant event, it is not considered a national holiday in Mexico. Meanwhile Puebla celebrates the festivities all month long.  Cinco De Mayo is celebrated each year with parades, parties, music and traditional dancing and food.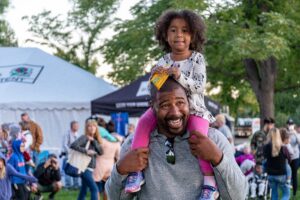 Over the years the holiday had been celebrated more in the United States then is in Mexico. Americans spend the average of $2.9 billion each year on the holiday. The reason the United States celebrates the holiday is in honor of the military victory. Los Angeles holds the largest Cinco De Mayo celebration in the world were more than 500,000 attend.